Elijah Wood on his new Ted Bundy Film
by, Laura Pullman September 21, 2021 The Times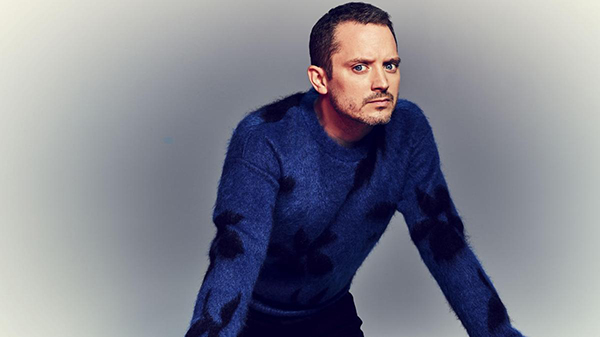 Of all America's serial killers, Ted Bundy has acquired a queasy kind of poster-boy notoriety. Elijah Wood, who stars in a new film about the mass murderer's final years on death row, has a theory as to why.
"More than most serial killers, he is someone that managed to achieve a double life in a really functional way," says the eternally youthful Hollywood actor, narrowing his cornflower blue eyes. "He was reasonably attractive, very charismatic, super-intelligent, involved in local politics, studying to be a lawyer. I think it fascinates people that someone that highly functional in society can also do these truly unspeakable things."
Unspeakable is the right word. In the 1970s, coinciding with the nascent women's liberation movement, Bundy raped, tortured and killed at least 30 women across America. The true number of his victims is feared to be far higher.
Bundy was first arrested in 1975 in Utah and police found ski masks, gloves, rope, a crowbar and handcuffs in his car. He was found guilty of the attempted kidnapping of an 18-year-old woman and imprisoned. In December 1977, while facing separate murder charges, he escaped from his cell in Colorado after squeezing through a hole in the ceiling. He fled to Florida, where he killed at least three more people before being recaptured. In 1989 he was put to death in the electric chair, at the age of 42.
Rather than focusing on his crimes or victims, No Man of God, which is available online from tomorrow, depicts the cat-and-mouse relationship between Bundy (after he was sentenced to death) and Bill Hagmaier, one of the first criminal profilers in the FBI's newly established Behavioral Analysis Unit.
Bundy is played by Luke Kirby, best known for his role as the stand-up comic Lenny Bruce in the TV series The Marvelous Mrs. Maisel, while Wood is the shrewd agent who is determined to understand what made the killer tick and find answers for the victims' families. It's a role that's as far away from Frodo Baggins — the Lord of the Rings character that propelled Wood to global fame in the early 2000s — as can be.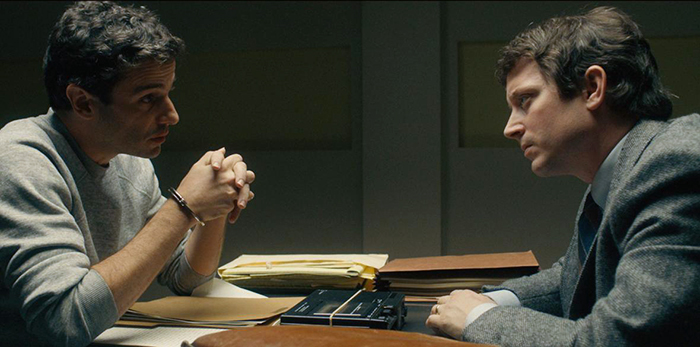 Like most true crime fans, I was familiar with the grisly details of Bundy's story, but hadn't heard of Hagmaier, the God-fearing detective who interviewed the so-called Campus Killer over four years, spending up to 20 hours a day with him in his cell in the run-up to his execution. Hagmaier wheedled information out of Bundy, including the fact that he returned to the scenes of his murders, practiced necrophilia and kept some women's skulls as trophies. Bundy told Hagmaier, a former school guidance counselor who was then still in his forties, how he would leave evidence behind that had nothing to do with the crime to throw detectives off the scent.
At the end of his life Bundy, the self-described "most cold-hearted son of a bitch you'll ever meet", called Hagmaier his "best friend" and left him his possessions (although the agent passed them on to Bundy's sister). "Here you have a guy giving you a warm handshake, and you're thinking, 'This is the same hand that held a hacksaw while he cut off a young girl's head'," Hagmaier told The Buffalo News in 1990.
"Bill certainly didn't consider Ted to be his best friend nor a friend, but I think he saw him as human," says Wood, who spoke to Hagmaier as part of his research. "Bill's great skill is that he's able to disarm people with a degree of humanity. He doesn't have an agenda. He just genuinely wants to understand and be helpful."
Hagmaier, a father of two, is now retired from the FBI, but his work with Bundy won him such a reputation that other high-profile killers would speak only to him. Notorious cases he assisted with included the Green River Killer (Gary Ridgway, who murdered 48 women in Washington state in the 1980s and 1990s) and the Night Stalker (Richard Ramirez, who was convicted of killing 13 people in California in the 1980s and became the subject of a Netflix documentary earlier this year).
Unsurprisingly Wood relished picking Hagmaier's mind. "I was mainly concerned with how one walks into a room with someone like [Bundy], knowing what they're up against," he says. "What's the preparation involved? Is there a sense of anxiety?"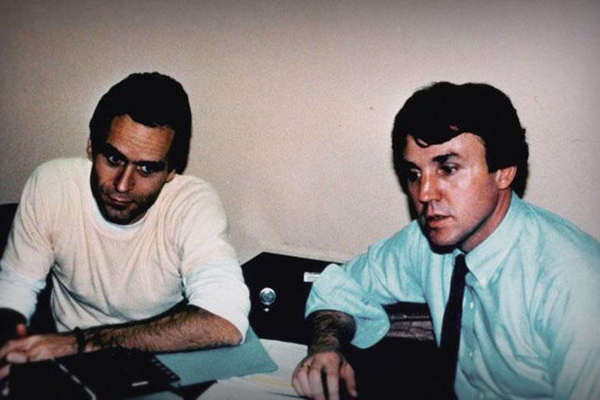 I'm speaking to Wood, who's 40 but looks 30, over Zoom. He is mid-morning perky in a Los Angeles hotel room; I'm at home in London at the end of a long day of bingeing on Ted Bundy podcasts and documentaries in preparation. It's left me in need of a stiff drink, I confess — but I've resisted pouring one because I know Americans can have a different view of alcohol. "I wouldn't have judged you," Wood says. "I feel quite European in my sensibilities anyway."
He is engaged and thoughtful in his answers, laughing readily. His easy charm shouldn't come as a surprise: he is already an old pro who has been in the business for more than 30 years, made more than 60 films — and whose working life can be split into BR (before Rings) and AR (after Rings).
Wood was born in Iowa, where his parents ran a delicatessen, but moved with them to Hollywood, where he still lives, at the age of eight. After starting his career in commercials and popping up in two Paula Abdul music videos in the 1980s, he progressed into movies and has seemingly worked nonstop since. In the 1990s, BR, he grew up in films such as The War (opposite Kevin Costner), The Good Son (opposite Macaulay Culkin) and Flipper (opposite dolphins, real and animatronic). After appearing in Ang Lee's The Ice Storm in 1997, the late revered film critic Roger Ebert declared young Wood to be "the most talented actor, in his age group, in Hollywood history".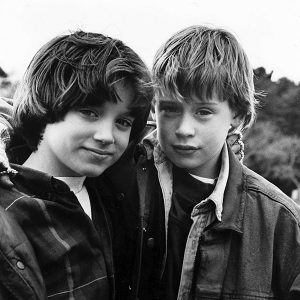 His parents divorced when he was 15 but Wood managed to avoid the off-the-rails trajectory of so many child stars. "I'm 40 now and I haven't had a major drug problem, and I haven't had anything really happen to me that has been negative. For me, personally, my life wasn't defined by what I did," he says, crediting his mum, Debra, for keeping his feet on the ground. "She drilled humility into me."
He recalls how his mum wouldn't let him jump the lunch queue on film sets, as the assistant directors encouraged the actors to do, and always made him hang up his clothes. "It was these micro things, but it all adds up to creating perspective and also to stress the importance of other things rather than the ephemera of what happens when you're famous or recognizable or whatever the f***," he says, rolling his eyes.
Fast forward to 2001 and the release of the first of Peter Jackson's blockbuster The Lord of the Rings trilogy, filmed in New Zealand. Wood played the everyman hobbit Frodo, tasked with carrying the evil of the ring on his shoulders to provide salvation for Middle-earth. A homemade VHS audition recording, in which he ran through the woods wearing a hired hobbit costume, helped secure him the role. (A line from The New York Times review is a reminder of how old the first film is: "[Wood] sometimes seems to possess the visage that Michael Jackson has spent a lot of money having sculptured by man-made means.")
The films, which made nearly $3 billion worldwide and won 17 Oscars, ushered in a fantasy film renaissance and turned its actors into A-listers. Cue fans dressed up as Frodo and Wood's face being plastered on the side of Boeing aircraft (Air New Zealand billed itself as "the official airline of Middle-earth"). Even then he didn't let the mania mess with his head. "There was a way of being able to compartmentalize it as being about The Lord of the Rings, these characters and what Tolkien had done. And there being some degree of separation between myself as a person and what that world is."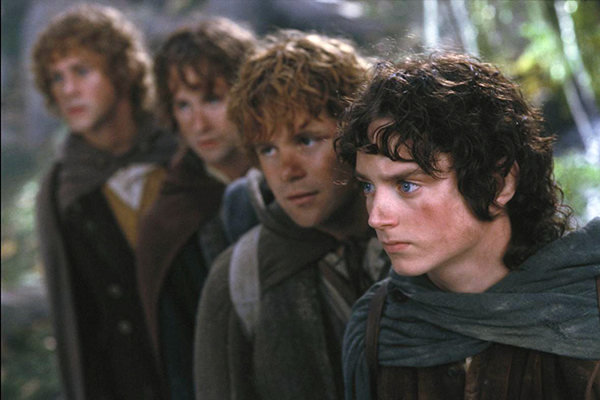 He was in New Zealand making the films from the age of 18 to 22, the equivalent of his university years, and clearly cherishes that period. "Where I place [that time] in my life is just this extraordinary set of experiences that I was privileged enough to be a part of, in service of these movies that I genuinely love," he says, insisting that he's always happy to talk Tolkien even 20 years after the first film. He still has the ring that Jackson gave him along with a pair of hobbit feet, and is on a text messaging group with fellow hobbit pals Dominic Monaghan, Billy Boyd and Sean Astin.
He's disappointed "from a spiritual standpoint" that Amazon Studios is moving production of the new Lord of the Rings TV series from New Zealand to the UK (the first series comes out next year, starring 25-year-old Maxim Baldry — a little-known British actor and Hollyoaks alumnus — as Frodo). "The heartbeat of Middle-earth exists in New Zealand," Wood says.
In his AR career he was wary of a Frodo-shaped "roadblock". "My only way to deal with that was just simply to keep working, and working on things that were really different; smaller things as well," he says.
Steering clear of big-budget, family-friendly choices, he has certainly embraced "different" — a thread of gruesome violence seems to inform the films he has chosen since hanging up his hobbit feet. In Sin City he played a prostitute-eating murderer; in Maniac he was a scalp-taking serial killer; and in Green Street he played a football hooligan. He also launched a record label, threw himself into DJing and, in 2010, co-founded a film production company, SpectreVision, that focuses on zany indie movies and gory horror flicks. "We want the films to feel like they're not being made by anybody else," he explains.
Wood bursts into giggles when I bring up a SpectreVision film called The Greasy Strangler. "At the center of the movie is a greasy strangler, a serial murderer who covers his body in grease and strangles people to death," he says, pitching it. "But at its core it's really a father-and-son story, albeit a very twisted one. It's super-weird and really funny. I'm so proud of that film."
No Man of God is also a SpectreVision production. It's the latest in a long line of Bundy-inspired offerings. The glut of books and movies back up the argument that he is America's most notorious — and lucrative — serial killer. The past few years alone have seen the release of Extremely Wicked, Shockingly Evil and Vile, which starred Zac Efron as Bundy and was accused of glamorizing him, along with a Netflix documentary, Conversations with a Killer: The Ted Bundy Tapes (both were directed by Joe Berlinger and released in 2019).
In 2020 came Amazon's Ted Bundy: Falling for a Killer, which revolved around interviews with Liz Kendall, who was in a six-year relationship with Bundy during his murderous spree. (She had repeatedly gone to police with concerns that Bundy was the killer on the loose but was dismissed.)
I interviewed Kendall in Seattle at the time of its release. "I was smitten right from the get-go", she told me of her relationship with Bundy, whom she described as "very handsome, very funny, very smart". Yet she also spoke about the pain whenever new Bundy projects put him back in the news cycle and her worry that she could cause similar heartache to his surviving victims by finally speaking out.
I can only hazard a guess what she would make of Ted Bundy: American Boogeyman, yet another voyeuristic offering that has just come out in America, featuring Chad Michael Murray (the beefcake best known for the teen TV drama One Tree Hill) in the lead role. After all of that, do we really need any more Bundy content?
Wood eagerly emphasizes why No Man of God is different. "It's a movie that doesn't depict on screen any of his violence. It isn't about the trial; it isn't about the charismatic person and then the heinous crimes on the side, which have all been relatively well covered," he says. "This portrays him as the man that's actually facing his death who's desperate, not in control, that doesn't have his power."
Yet Wood admits that even the man who plays Bundy was uncomfortable about getting inside the killer's head day after day. "Luke was not, initially, that thrilled at the notion of playing the character," Wood says. "He didn't love the idea of inhabiting it [or] giving that man more space, another platform, which I completely understand."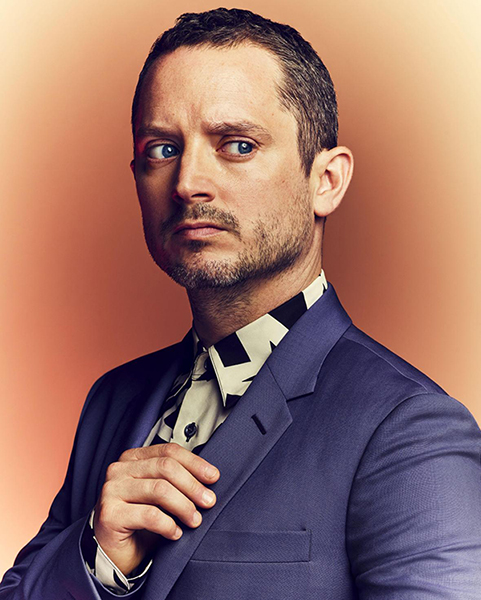 The film's director, Amber Sealey, has also argued that No Man of God stands apart from previous Bundy movies. "They always glorify him. They make him out to be a male model — so smart, so charismatic, a master of disguise. I don't see that," she told the online magazine Refinery29. "When I look at him and I watch interviews and I listen to the tapes, I see a deeply insecure, needy — almost like an incel — kind of guy who just wants accolades and wants people to tell him how great he is." Incels, which stands for "involuntary celibates", are members of a misogynistic online movement of men who blame women for their lack of sexual experience. Jake Davison, who shot and killed five people, including his mother and a three-year-old girl, in Plymouth last month, had links to incel culture.
Women in particular seem to gravitate towards true crime. Some argue this is because we find the process of tapping into our worst fears cathartic. Are men and women seeking something different from murder podcasts, documentaries and films? "There does seem to be a huge demographic of women that love true crime," says Wood, who owned a "mini-encyclopedia" of serial killers as a teenager. "But regardless of gender, I think we'll always be fascinated by darker aspects of the human experience we can't relate to."
Our appetite for crime, factual or fictional, is insatiable. Streaming services such as Netflix hire teams of people to trawl for the most gripping and gruesome tragedies ripe for screen adaptations; Crime Monthly, a magazine with the tagline "the darkest crimes and evil minds", launched in the UK in 2019; ITV said last month that it will focus on crime book adaptations rather than bonnet-and-bodice period dramas.
Later this month customers with £260-a-pop tickets will pour into a hotel opposite St Paul's Cathedral for the first weekend-long CrimeCon UK event. They will hear survivors, psychologists and experts discuss Rose and Fred West, the Yorkshire Ripper, Joseph DeAngelo (the Golden State Killer, who last year confessed to 13 murders in California in the 1970s and 1980s) and various other headline criminals.
In 1989, when Bundy was put to death, a cheering crowd gathered outside Florida State Prison, waving "Burn, Bundy, burn" and "Bon voyage" signs and wearing Bundy-themed T-shirts. In No Man of God these scenes of celebration are haunting.
"I don't feel like we have any right to take someone's life. I feel like it's barbaric and I don't think it helps anything," says Wood, adding his belief that Bundy was beyond rehabilitation. (After a spate of federal executions during Donald Trump's presidency, Joe Biden has halted such government-authorized killings and, with public support for death sentences at a 50-year low, America might be about to move on from capital punishment.)
Before saying goodbye we gratefully break away from Bundy, death and horror. Outside of work Wood's life sounds blissfully content. He met his girlfriend, Mette-Marie Kongsved, a 30-year-old Danish film producer, on a movie set in 2017, and they'll shortly celebrate their son's second birthday. Sweetly he's wearing a ring that says "Dad" and talks proudly about new parenthood and raising his son to speak English and Danish. "It is all-consuming and it's everything but that includes the best things: hearing first words and watching your son take his first steps," he says, flashing his gap-toothed grin. "It's all these incredible milestones and we've just begun."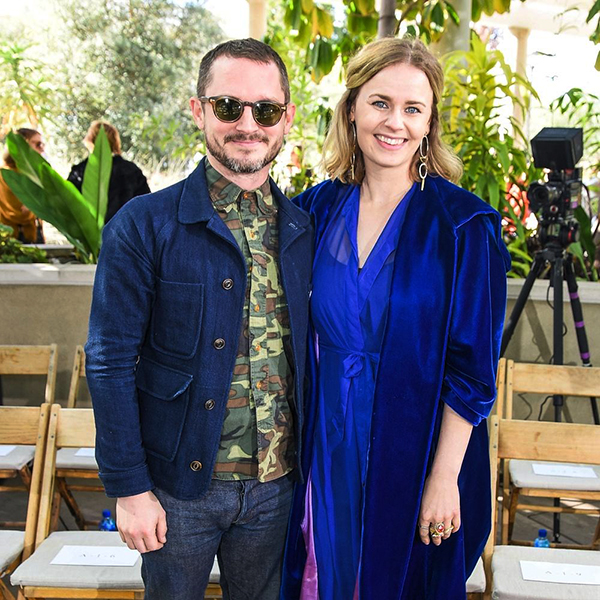 Following his parents' divorce, Wood didn't see or speak to his dad, Warren Wood, for years. Has becoming a father himself made him reassess the relationship with his own father?
"No, but I think reassessing my own relationship with my father is just something that has happened with age, with time," he says tentatively. "As we get older I think all of us have conversations with ourselves and with our past and reconcile where we came from [and if] there is anything in our past that needs to be addressed." What's his relationship with his father like now? "In communication, which is good. I mean it's healthy. And I'm close with that side of my family for the first time in a really long time, which is great."
I leave Wood to his room service meal of fish tacos. For me it's time for gin and a mind-numbing rom-com.